About Us
Our partnership was formed in 1997 by Sandra and Dennis; at this time, the swimming pool at Ridgeway Leisure Centre was taken over by Ridgeway School and as a result, Solutions Swim School was conceived offering quality swimming lessons in Swindon.
Although the site was being managed by Thamesdown Borough Council the swimming lesson programme was at a low ebb and after negotiating a suitable agreement; Sandra and Dennis were finally able to begin their comprehensive swimming lesson programme, which has led to so many people in Swindon and the surrounding areas learning to be safe and confident around water whilst having great fun.
Solutions Swim School is very much a family affair, with our two daughter's Joanne and Sara and our son David playing key roles in the partnership. All three of them are fully qualified swimming teachers and teach swimming lessons in Swindon for the school; David and Sara also share responsibility for the administrative work.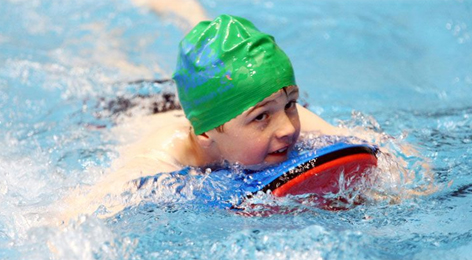 As an organisation Solutions Swim School is involved in many aspects of the sport of Swimming, apart from running a full programme of swimming lessons in Swindon their experience ranges from teaching beginners to acting as Consultants to the Amateur Swimming Association Governing Body. Sandra and Dennis have between them accumulated over forty five years in the sport of swimming and oversee proceedings with a wealth of knowledge and experience.
Formerly an Executive with a National Building Society, Dennis retired in 1997 to pursue his passion for the sport of swimming. Since then he has worked closely with Sport England, UK Sport, Sports Coach UK, British Swimming, Amateur Swimming Association, Swim Ireland and the Government of Gibraltar; delivering projects as diverse as National and International events including the Aquatics programme for the Manchester Commonwealth Games. Dennis has extensive experience as a Tutor and Presenter, delivering courses aimed at improving teaching method and quality; he has been actively involved in the child protection policy for the sport and has led the development of Team Manager Training across swimming in general.
Sandra, although a qualified teacher, now concentrates her efforts on the foundations and encouragement of local swimming. As well as her role running Solutions Swim School Sandra has been a Senior Tutor for the Amateur Swimming Association' NVQ education based programmes and as such is responsible for training and monitoring the standards of many of the swimming teachers operating in our area. Her roles as Chair and Chief Coach of the Wroughton Amateur Swimming Club and committee member of the County and Regional Swimming Association; ensures that she is at the forefront of developing the sport of swimming throughout Wiltshire.
Our commitment to providing you with a quality and professional programme of swimming lessons in Swindon begins from the moment you contact us, when you will be talking to not only a Partner of the business but a qualified swimming coach, who can confidently discuss and arrange a swim programme to suit you and/or your children's needs