Our Teachers...
Here at Solutions Swim School we pride ourselves on Quality Teachers providing Quality swimming Lessons in the Swindon area with no more than eight children per class. We also have a helper in the pool with levels 1 to 3 giving greater safety and confidence to the swimmers. Every Teacher at Solutions Swim School have these things in common:
Membership of the ASA's Institute of Swimming (IOS) - the professional body for Swimming Teachers in the UK
All hold the ASA's Teachers Certificate for Swimming (NVQ level 2)
All of our teachers are DBS registered
Above all - they all love teaching children to swim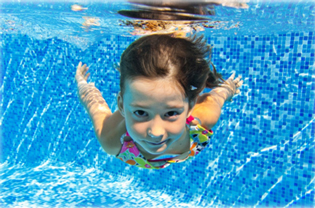 Our Teachers ARE Solutions Swim School to the swimmers and parents:
Solutions Swim School Teachers are central to our successful swimming curriculum both now and in the future. It is their responsibility to deliver the swimming lesson programme and as you invest in your children's confidence in and around water so we continue to invest in the best teacher training to ensure all our leaders are the best they can be.
We always pay particular attention to recruitment - there are plenty of qualified teachers but few with the additional natural qualities we are looking for.
In order to work here at Solutions Swim School, teachers agree to term by term contracts- committing to teach all the lessons in that course (subject to exceptional circumstances) - This is only fair on the swimmers.
We have a clear contract of employment with our teachers - with clear and concise policies covering the obligations and responsibilities of both parties.
Our customers demand the best Teaching for their Children and so do we!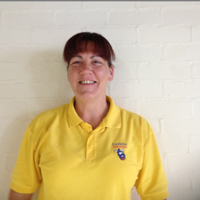 Joanne Ovens
Joanne is a Partner of Solutions and started teaching with us from the day we started. She is exceptionally well qualified as a former National standard swimmer - still competing and breaking records as a Masters swimmer. But teaching swimming is her life and most of the young swimmers that pass through Solutions will have experienced Jo's enthusiastic, approach at building confidence, particularly with the little ones.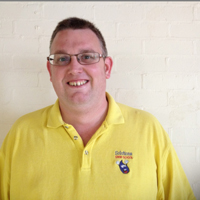 David Yeoman
'Big Dave' is a gentle giant on the bath side, using his skills as a teacher and a parent to get the best out of his classes. He tends to specialist in dealing with the more advanced levels. If you ring our office you will probably speak to Dave or Sara - both are Partners of Solutions, so you will not only be speaking to someone with a key interest in the business but a well qualified teacher.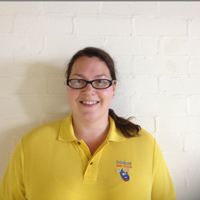 Sara Castle
Sara is also a Partner with Solutions and shares the admin' with Dave. She is a Mum of three - two teenagers and a 4 year old who keep her busy most of the time. Sara has a keen interest in working with children, currently re-training as a teaching assistant, having spent her career to date working in banking. A county class swimmer, Sara is still competing in Masters events as well as teaching with Solutions.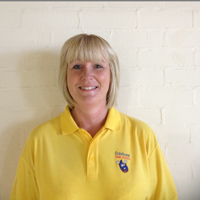 Sue Large
Sue has worked with the partners of Solutions since her swimming days with Wroughton ASC. Most of her teaching hours are spent with the little ones as they join us for the first time, delivering fun lessons aimed at developing confidence in the water. Most of the new entrants to Solutions will have worked with Sue at some stage as they progress through the various levels of the National Teaching Plan.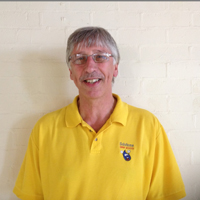 Dave Jones
Our newest recruit to Solutions, Dave has recently retired from teaching full time and is now working with Solutions. His two daughters swam with Wroughton ASC and from that point on he was hooked on the sport. As well as a great teacher, he is a well respected Technical Official, both with able bodied and disability swimming and officiated at the London 2012 Paralympic Games. He is now using his skills as a teacher with Solutions and is a popular addition to our team.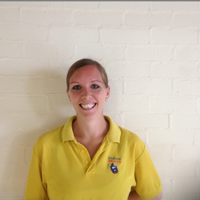 Helena Trzeciak
Lena has also worked with the Solutions partners since joining Wroughton ASC as a very young non swimmer, competing with the Club and training with them to become a talented teacher specialising with the younger non swimmers. She is a qualified Primary School Teacher but becoming a Mum has transformed her life. A quiet calm disposition gives her classes the confidence they need to take those first few strokes under their own steam.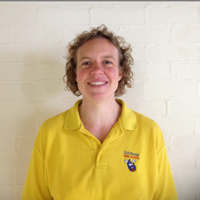 Sarah Windo
Yet another protégé of Wroughton ASC as a talented young swimmer, Sarah is now a proud Mum and a recently qualified Swimming Teacher. She brings the same enthusiasm she had as a swimmer to her teaching and has quickly established herself as a well-respected and key part of our team at Solutions.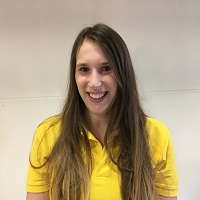 Sophie Dart
A new recruit for Solutions, Sophie is very experienced in our sport, having competed as a National standard swimmer with Tigersharks ASC. She has now 'retired' and is following a new 'career' as a young Mum. She has recently completed her training with the ASA to become a fully qualified Level 2 Swimming Teacher and is gaining experience with every lesson taught. Sophie is proving herself as a valuable member of our teaching staff and is much in demand.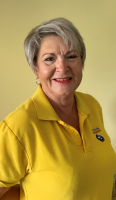 Jane Hart
Jane has been involved with Solutions since the Swim School was created, originally at New College. A teacher with a great deal of experience, Jane brings a great deal of knowledge and an ability to work as part of a team that delivers our programme to such a high level. She is a hard task master, looking for the best from the pupils in her care, and she works well with children of all abilities. Swimming is her life and her enthusiasm is clearly demonstrated in her teaching. Jane is also trained to teach Synchro and those with disabilities